Injury At Work Claims Scotland
According to the International Labour Organisation, more than 337 million work accidents happen each year. In Great Britain, an estimated 581 000 workers suffered non-fatal injuries in the workplace, for the period between 2018 and 2019.
A work accident is an occurrence during the course of work, which leads to some form of physical or mental occupational injury. Some common instances of work-related accidents that the Free Legal Justice team deals with on a daily basis include:
poisoning;
falls from a height
drowning or asphyxiation
contact with electricity
exposure to an explosion
attacks by humans and animals, or insects;
slips and falls on floors, pavements or staircases;
injuries caused by defective machinery;
injuries caused by moving objects or heavy loads; and
traffic and vehicle collisions.
Accidents at work are caused by a combination of unsafe behaviour and unsafe conditions. When accidents happen, it is crucial that an employer has adequate safety processes and policies in place to deal with the accident.  If someone else is to blame for harm you have suffered from an accident at work, it is likely that you are entitled to make a personal injury claim against your employer. This will be a claim for compensation for the injuries you have sustained and pain and suffering you have endured as a result of the accident.
It is not always obvious who caused the accident at work. Typically however, your employer is ultimately at fault and will have beached the duty of care that they have towards their employees. This means that your employer will be liable for the injury at work that an employee has suffered, because they failed to take reasonable steps to ensure the health and safety of their staff. If an employer does not comply with this duty, and their failure to do so results in an accident or injury at work, there will be sufficient grounds for the employee to make a compensation claim.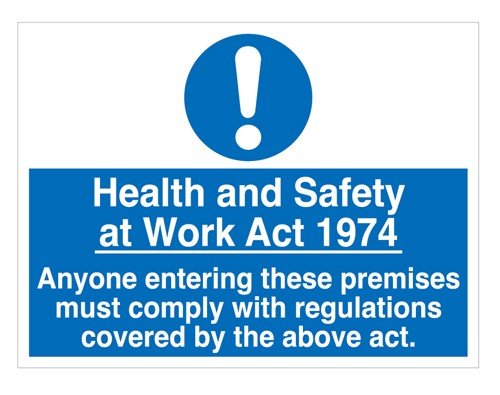 Who Do I Make An Injury At Work Claim Against?
Even if your injuries were caused by a colleague's actions or negligence, your employer is ultimately responsible for ensuring your safety in the workplace. That being said, even though your injury at work claim may be against your boss or the company that pays your salary each month, this shouldn't put you off from instituting an injury at work claim. Every employer is required by law to have adequate employers' liability insurance in place, so as to make sure the company can pay an employee lawful compensation for any injury at work claim, without this affecting the firm financially.
Your employer has a responsibility to maintain your health and safety and make sure you are aware of any health and safety hazards that you may face in your everyday work. If your employer has failed to discharge this duty, or failed to provide you with proper training and safety equipment to deal with safety hazards, then your employer might risk both criminal and civil prosecution, and you will have grounds for making a claim for compensation if you suffer an injury at work.
In simple terms, an employer has a duty to provide:
A safe premises for you to work in;
Safe working procedures;
Suitable materials and equipment that is not defective;
Adequate supervision of staff where necessary; and
Competent, skilled or trained staff.
If your employer has failed to adhere to any of these duties, they will be deemed as negligent and ultimately responsible for any injury suffered by employees at work. The success of your injury at work claim will therefore often depend on whether or not you can prove the negligence of your employer in failing to comply with these duties.
Your employer does not only have a legal duty to protect their staff. An employer has an ethical and moral duty to take whatever steps necessary to ensure the safety of employees. By having proper health and safety measures in place, employers will reduce the amount of injuries suffered at work, and as a result will be less likely to have injury at work claims against them. Employers who take health and safety seriously establish a good reputation among partners, investors, customers, suppliers and employees. Employees who feel that their health and safety is respected and valued will be more motivated, more productive at work, and this could result in reduced staff turnover and employee absence rates.
What If My Colleague Caused The Accident?
An injury at work that has happened as a result of a mistake made by a work colleague can also be pursued in an injury at work claim. You do not need to worry that your colleague may be liable to pay where they caused the accident. Due to a principle called vicarious liability, an employer is liable for the negligence and actions of their employees. This principle even includes a situation where you suffer an injury at work as a result of a prank pulled by a work colleague during the course of their employment. Your employer's liability insurer will take over the claim and deal with the injury at work claim.
It is important to note that even if you have suffered an injury at work in an accident that was partly your fault, you may still be successful in an injury at work claim. However, your accident compensation would be reduced accordingly to reflect your own level of responsibility. If you have any questions about whether or not you may institute an injury at work claim, contact Free Legal Justice in Scotland at any time of day, on any day of the week, by filling out the short online form and waiting for us to call you back for free, or by calling one of our friendly accident claims handlers in Scotland on 0800 567 7074. If you would like to discuss your case from the comfort of your own home, please request a complimentary home visit from one of our friendly accident claim handlers in Scotland today, so that you can start your injury at work claim and get the justice you deserve.
What Is The Process Of Making An Injury At Work Claim?
Before you make a claim, we appreciate that you might have some questions about your injury at work claim. For example, you might be concerned about making a claim against your employer, or you might feel overwhelmed by the thought of making a legal claim while you are still recovering from an illness or injury at work. This is perfectly understandable, and the Free Legal Justice team is here to answer any queries you might have, and support you through your recovery process.
Claiming against your employer for an accident that wasn't your fault can be intimidating, but with the assistance from the legal experts Free Legal Justice, you can take a step back, rest and recover properly, and be sure that your injury at work claim is being managed efficiently and diligently by your dedicated solicitor.
Free Legal Justice has been working with injury at work claims for a long time. We know and appreciate that accidents, both minor and serious, can affect people in different ways. Our injury at work claims solicitors in Scotland take each case seriously and deal with each client on an individual basis, giving 100 percent effort to carefully guide your injury at work claim to a successful conclusion, and help you to get the maximum compensation you deserve.
What Is The Value Of My Injury At Work Claim?
Your legal right to compensation is based on getting you back to the position you were in before you experienced an injury at work. In work accident claims generally, compensation sums are calculated with reference to the severity of the injury suffered at work, and the type of care that the victim may need going forward to be able to live with their injuries. We will also include a claim for out-of-pocket expenses that you have incurred as a result of the accident.
Injury at work claims include amounts for general and special damages. In summary, general damages are compensation for the physical injuries, whereas special damages are compensation for additional expenses incurred due to the injury at work. A member of the Free Legal Justice claims team in Scotland will be sure to go through your calculation of general and special damages with you in detail once you've agreed to make am injury at work claim.
There are specific rules of how to calculate what can be claimed as general damages for different levels of harm experienced in injury at work claims. Your general damages will be calculated by matching your independent medical report with the sums given in the official Judicial Board Guidelines for the Assessment of General Damages in Personal Injury Cases. The compensation that you will receive at the conclusion of your injury at work case will be influenced by details such as how serious your injury was and how long you will take to recover from your injuries.
You will need to provide the court with proof of all of those additional expenses or costs you have incurred to date, or will incur in the future, as a result of the injury sustained at work. These costs will be included in the broad category of special damages. Special damages can range from travel costs, costs of medical and rehabilitation appointments, childcare, loss of income, and broader medical expenses such as prescriptions, physiotherapy, counselling, physical home adjustments, to the cost of any special equipment that you might need during the recovery process.
To give you a very broad idea of what amounts can be claimed for the different types of injury at work claims, we have compiled a table below based on the average compensation for injury at work claims in Scotland.
Compensation Amounts For Personal Injuries Suffered In Injury At Work Claims in Scotland
Severity of Injury At Work
Details of Injury At Work
Examples of Average Compensation Awarded
Head Injuries
Extremely severe
Victims are unresponsive as a result of severe brain damage and may be in a vegetative state
Between £240 000 and £345 000
Moderately severe
Severe disability due to brain damage, loss of feeling in limbs, personality change and/or a mental disability
Between £180 000 and £240 000
Moderate
Memory impacted; reduced ability to work; can include change in personality and increased risk of epilepsy
Between £36 000 and £185 000
Mild
Minimal or no brain damage but might still have long term effects
Between £13 000  and £36 000
Facial Injuries
Extremely severe
Facial disfigurement; severe scarring or burns
Between £25 400 and £83 000
Moderate to severe
Simple fractures to multiple fractures and breaks in the facial area
Between £7 500 and £41 000
Mild
Less severe scarring to minor scars
Between £1400 and £11 700
Eye Injuries
The most severe
Completely blind and deaf
Around £340 000
Extremely severe
Partial to substantial loss of sight in one or both eyes
Between £45 000 and £230 000
Moderately severe
Restricted vision or loss of sight in one eye
Between £7700 and £46 000
Mild
Temporary loss of vision due to smoke, liquids or other substances; Struck/hit in the eye
Between £1800 and £7500
Temporary
Full recovery takes a few weeks
Between £1800 and £3300
Nose Injuries
Severe
Severe/multiple fractures to the nose resulting in permanent damage
Between £9000 and £19500
Severely Moderate
Severe injuries capable of recovery after surgery
Between £3370 and £4350
Moderate
Injuries not requiring surgery
Between £2000 and £26990
Mild
Simple non-displaced fractures with full recovery
Between £1400 and £2160
Ear Injuries
Extremely severe
Complete loss of hearing
Between £77 000 and £93 000
Moderately severe
Complete hearing loss in one of the ears
Between £26000 and £38 000
Mild
Hearing loss in one or both ears; tinnitus
Up to £38 800
Shoulder Injuries
Severe
Paralysis, limb numbness, restriction in movement because of the injury in the neck and shoulder
Between £10 500 and £42 000
Moderate
Semi-permanent damage; damage that restricts movement in arm and elbow
Between £6 700 and £10 800
Mild
Damage to soft tissue that should recover within the year or slightly longer
Up to £6 700
Back Injuries
Severe
Severe injury to the upper or lower back; paralysis or any relating issues to organs in the lower parts of the body
Between £33 000 and £137 000
Moderate.
Covering a wide range of back injuries such as compression of the lumbar vertebrae, ligament or soft tissue damage, any constant pain and/or any discomfort
Between £10 500 and £33 000
Mild
Strains and sprains, soft tissue injuries, a slipped disc, muscle pain
Up to £10 670
Arm Injuries
Extremely severe
Amputation of both arms, the amputation of a single arm, or partial amputation of one or both arms
Between £82 000 and £255 900
Severe
For major restriction and disability present in one or both the arms
Between £33 400 and £111 600
Less severe
Restriction in movement and/or disability in the arms with substantial recovery
Between £16 000 and £33 400
Simple
Between £5200 and £15 000
Hand Injuries
Extremely severe
Amputation of one or both hands; loss of use of hands
Between £120 000 and £171 900
Very severe
Total or effective loss of one hand from crushing and then amputation; partial amputation
Between £52800 and £77 400
Moderately severe
Finger amputations, crush injuries to the hand, penetrating wounds, deep lacerations
Between £24 700 and £52 800
Less severe
Crushing injuries leaving some impaired function
Between £12 340 and £24 700
Leg Injuries
Extremely severe
Amputation of one or both legs (full or partial amputation)
Between £83 500 and £240 500
Moderately severe
Injuries to the leg which has caused lifelong restriction in movement and disability
Between £23 600 and £82 100
Less severe
From simple leg fractures, breaks or soft tissue damage which has affected the muscle to leg fractures with an incomplete recovery
Up to £23 600
Knee Injuries
Severe
Disability because of a knee injury, major damage to muscles, muscle wastage and soft tissue damage. Disability because of a knee injury, major damage to muscles, muscle wastage and soft tissue damage
Between £22 300 and £82 000
Moderate
Minor disability because of the knee injury, damage to the muscle, cartilage, soft tissue, that causes pain and suffering
Up to £22 300
Ankle Injuries
Extremely severe
The most severe ankle injuries that may cause deformity, degeneration of joints, and potentially amputation
Between £42 500 and £59 400
Moderately severe
Fractures, extensive treatment, disability because of ankle injury
Between £11 700 and  £42 700
Mild
Ankle fractures, ankle sprains
Up to £11 730
Foot Injuries
Extremely severe
Amputation of one or both feet
Between £71 600 and £171 900
Moderately severe
Severe injury to one or both feet that causes restriction, fractures or disability
Between £11 700 and  £59 700
Mild
Covering injury to a foot with high chance of recovery
Up to £11 700
How Much Will It Cost Me To Make An Injury At Work Claim?
Our work accident claims solicitors in Scotland conduct all of our injury at work claims on a No Win No Fee basis. This means that clients will not pay Free Legal Justice a thing unless we successfully win their claim. Free Legal Justice will carry all the upfront costs needed to proceed with your case, meaning that you will only be charged if we help you to win your compensation claim. No Win No Fee agreements are a great funding option to allow all employees involved in work accidents to pursue litigation, without the risk of being left out of pocket.
A No Win No Fee agreement with Free Legal Justice allows claimants to continue with a compensation claim on the condition that if the claim is not a success, they won't pay the legal team any money. Put simply, it is a way for you to take legal steps necessary to get justice for the injuries that you have suffered at work, without the financial risk of litigation weighing over you. Our team of solicitors in Scotland are happy to offer No Win No Fee agreements to clients seeking rightful compensation in injury at work claims, because they are confident in their legal abilities and they have a track record of successful work accident claims behind them.
A No Win No Fee agreement is a financially-savvy way for all kinds of employees to claim compensation for personal injuries and other damages caused as a result of work accidents. Once you have been over the details of your workplace accident with the Free Legal Justice team, and given one of our expert injury at work claims solicitors in Scotland the go-ahead to continue with your claim on a No Win No Fee basis, your work is essentially done. You can then sit back, relax, and let your dedicated accident claims solicitor in Scotland do the rest of the hard work on your claim for you!
How Much Will I Pay in Legal Fees If My Claim Is Successful?
If you enter into a No Win No Fee Agreement with us, you will not pay Free Legal Justice any legal fees in advance. A No Win No Fee agreement means that we only get paid at the end of the day, once your claim is successful.
Our work accident claims solicitors in Scotland work on an average success fee of 25% of the total compensation received. Your assigned solicitor will make sure to discuss the success fee upfront, and this amount will be agreed in writing before you proceed with your claim. If Free Legal Justice helps you to win your case, we will receive the success fee as payment for the legal services that we have provided during the claims process. Your friendly solicitor will be able to answer any other questions that you might have in relation to the success fee.
What Happens If My Injury At Work Claim Is Unsuccessful?
Free Legal Justice carries the risk of your injury at work claim being unsuccessful. If your claim is not fruitful, Free Legal Justice will not charge you for the work that we have put into your case. That means that you will not need to pay your lawyers a thing if we are unable to help you get a positive result.
To ensure that you are fully protected and have peace of mind over any financial risks, Free Legal Justice will help you to secure 'After the Event' insurance before we institute your injury at work claim. This insurance covers you in the unlikely event that you are not successful, and the event that the court directs you to pay a part of your opponent's legal costs.
Are There Time Limits To Making Injury At Work Claims?
In the UK there is a standard 3 year time limit within which you should make a work accident claim. If you have not initiated legal proceedings within 3 years of suffering your injury at work, you might be stopped from claiming compensation.
The 3 year time limit is calculated from the date that the work accident occurred, or from the date on which you became aware of your injuries associated with the accident.
In fatal cases, the 3 year time period for making a claim starts to run from the date of death of the victim. If the person dies while in the process of dealing with their work accident case, the 3 year deadline begins from the date of their death to allow their family time to continue with the claim.
How Long Do Injury At Work Claims Take?
Each accident at work is different; as is the compensation claim process that follows. Our dedicated injury at work claims solicitors in Scotland are able to settle some cases within in a few months, while others cases can be more complicated and take considerably longer to resolve. Some cases will be settled relatively early on outside of the court room, while others will take the full length of a trial to resolve. Our experienced panel of solicitors in Scotland have handled many injury at work claims in their legal careers, and will be able to give you good idea of how long your specific claim is likely to take once they have assessed the facts of your case.
In general, the length of time it takes for an injury at work claim to complete will depend on how complicated the facts are, and the information available to prove liability. Where a work accident involves an extremely serious injury, a complex or fatal accident, or a straight out dispute on the material facts, the injury at work claim will become much more complicated and will likely take an extended period of time to reach a favourable outcome.
No matter how the injury at work ensued or who you believe is to blame for the incident, it is important that you speak to a legal professional from Free Legal Justice as soon as possible to determine discuss the merits of your injury at work claim. Our experienced injury at work claims team in Scotland handle every injury at work claim they receive through a fast-track allocation process; so that we can help our clients get the compensation they deserve as soon as possible.
Contact our legal experts in Scotland today for a free, no obligation discussion about your injury at work claim. A member of our team will be able to estimate how long your claim may take once they have been through the details of your case with you. The sooner you get started on your injury at work claim, the sooner we can get you the justice you deserve.